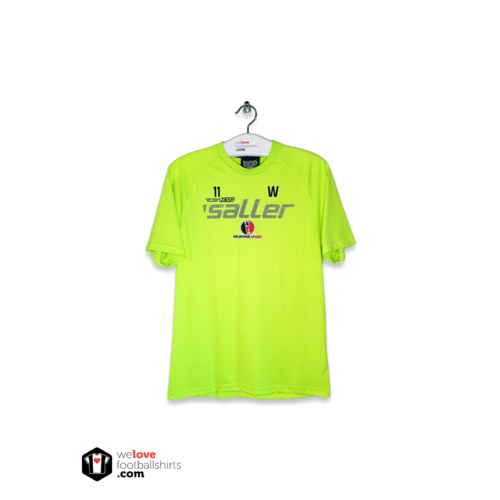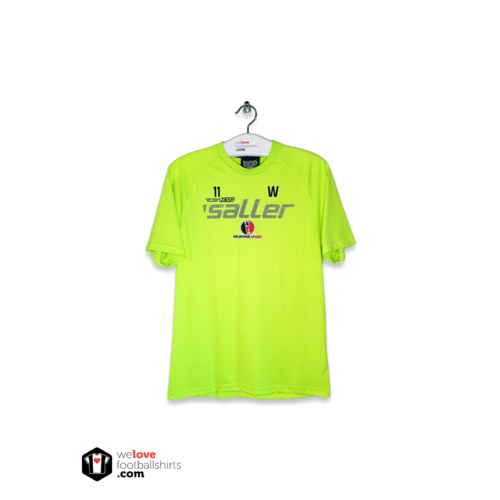 Saller
Article code
Helmond_Sport_Saller_training_Player_Issue_#11_M
Saller training shirt Helmond Sport
Size: M (unisex)
Condition: 9.5/10 (used)
Read more
Saller
Helmond Sport
Saller training shirt Helmond Sport
Size: M (unisex)
Condition: 9.5/10 (used)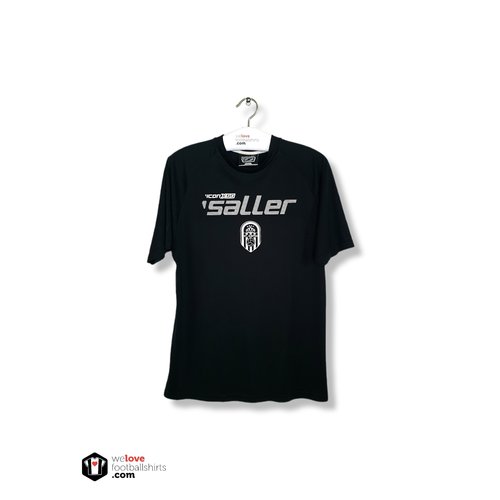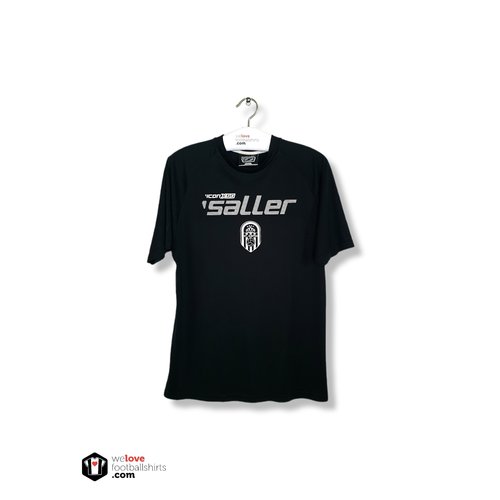 Saller
Article code
KSAV_Sint-Dimpna_Geel_Saller_Large
Saller football shirt KSAV Sint-Dimpna Geel
Size: L (unisex)
Condition: 9.5/10 (used)
Read more
Saller
KSAV Sint-Dimpna Geel
Saller football shirt KSAV Sint-Dimpna Geel
Size: L (unisex)
Condition: 9.5/10 (used)
Saller
Sport-Saller was created in 1972 in Tauberrettersheim, Germany. It was created by Richard Saller, who at the time was a football coach. Saller originally started as a footballing business, but soon turned its attention to creating sporting goods company that develops, produces, and sells their own sportswear. Saller first opened a sportswear store with the idea of being able to equip local sports teams with the equipment they needed.
In 1990 Sport-Saller moved to Weikersheim where the company had built an office building, a sports shop, storage space, areas to organise dispatches, and areas for manufacturing. Along with the new office building a modern sports hall was built to help train motivated and talented young players. Saller also sponsor a series of initiatives with the company promoting and sponsoring a series of football and sports schools for children around Germany.
In 2008 they replaced Uhlsport as the main suppliers of Arminia Bielefeld but lost the contract 12 years later to Joma Sport. In the past they also supplied Union Berlin replacing Nike in 2002 and 1. FC Köln in the years 2002-2005 until when they were replaced by Adidas.
The company expanded its operations to Georgia in 2008 and opened a trade centre in Tbilisi, supplying the Georgian Olympic Committee.
In 2010 they signed a contract with the Gambia Football Federation with the deal including all the national teams, namely U17, U20 and U23 teams, the senior national team and the female national team.
In 2014 they supplied the kits of Lechia Gdańsk on a 2 year contract.
In May 2018 they designed a special shirt for the last game of the season for Jahn Regensburg.