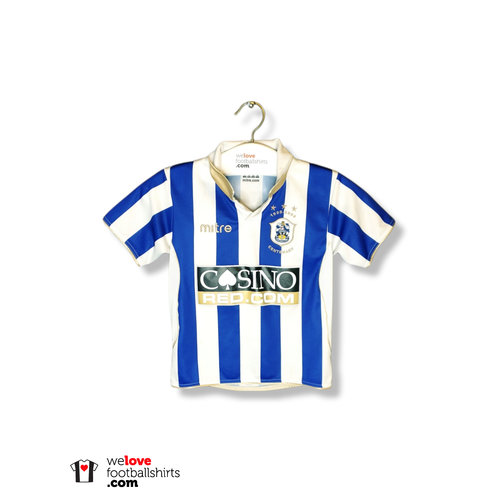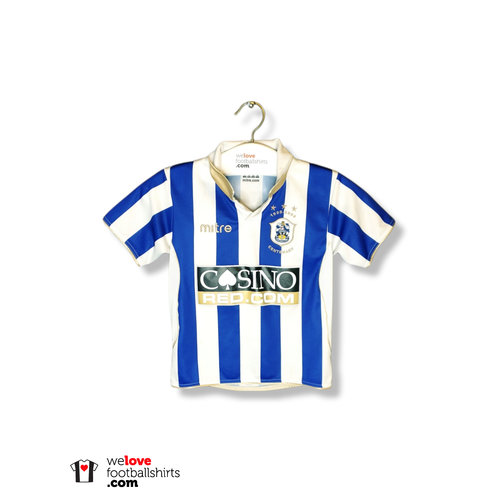 Mitre
Article code
Huddersfield_Town_Mitre_2008_140(YM)
Miter football shirt Huddersfield Town FC 2008
Size: YM (140)
Condition: 9.5/10 (used)
Read more
Mitre
Huddersfield Town FC
Miter football shirt Huddersfield Town FC 2008
Size: YM (140)
Condition: 9.5/10 (used)
Mitre
Mitre Sports International Ltd., mostly known as Mitre, is an English sports equipment manufacturer based in Wakefield. Mitre is mainly focused on association football but also providing equipment (mostly balls) for other sports. Having founded in 1817 in Huddersfield, the company is one of the oldest of its type in the world. Mitre is currently a subsidiary of the British family–owned Pentland Group.
Products manufactured and commercialised by Mitre include sports equipment for association football (balls, team uniforms, clothing lines), rugby union (balls, training shirts), basketball (balls), and netball (balls, rings). Mitre also offers a list of accessories for those sports such as bags, space markers, water bottles, safety cones, among others.
The "Delta" football has been used in some professional leagues of the United Kingdom including the Football League Cup, The Football League, Scottish Premiership, Welsh Premier Division and the Football League Trophy. Mitre also supplies many other competitions including the Isthmian League, Evo-Stik Southern League, Spartan South Midlands League and many more. These leagues play with a variety of footballs including the Delta Hyperseam, Max Hyperseam and ProMax Hyperseam. Internationally, Mitre have its footballs used across a variety of competitions around including the AFF Championship and the S.League.